Discover the world of
PFAFF®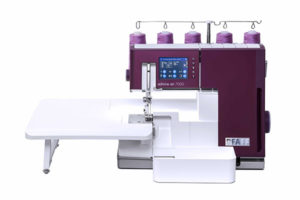 An Air of Artistry has arrived!
Do you love to sew? Do you enjoy working with all of today's wonderful materials? Do you want the results to be as perfect as the best ready-to-wear? Then you need a Pfaff® serger/overlock! It's the perfect partner to your sewing machine. It picks up where your sewing machine stops.
Pfaff® has a great selection of overlock machines for you, each with different performance ratings, equipment and accessories. There's definitely an overlock to suit you!
For sewing, trimming, serging and even hemming,  PFAFF® admire™ air 7000 , PFAFF® admire air™ 5000 or the new full open admire ™ 1000.​
For sewing, trimming and serging, the PFAFF® admire™ air! PFAFF® hobbylock™ 2.5.
Click on highlighted machine name or image for more information.